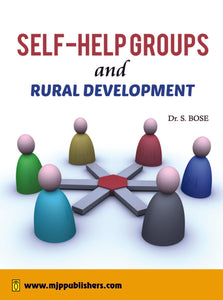 CONTENTS:
1. Introduction,
2. SHGs and Development: The Scenario,
3. SHGs and Microcredit and Microfinance,
4. Global Analysis of Self-Help Groups,
5. Detailed Analysis of SHG in Tamilnadu,
6. Self-Help Group and its Members,
7. Role of SHGs in Social Transformation,
8. Summary of Major Analysis,
9. Promotion of Self-Help Groups,
Bibliography,
Index.