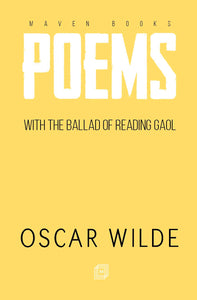 This collection of Wilde's Poems contains the volume of 1881 in its entirety, 'The Sphinx', 'The Ballad of Reading Gaol,' and 'Ravenna.' Of the Uncollected Poems published in the Uniform Edition of 1908, a few, including the Translations from the Greek and the Polish, are omitted. Two new poems, 'Désespoir' and 'Pan,' which I have recently discovered in manuscript, are now printed for the first time. Particulars as to the original publication of each poem will be found in 'A Bibliography of the Poems of Oscar Wilde,' by Stuart Mason, London 1907.
Robert Ross.
CONTENTS:
1. Poems, 
2. Uncollected Poems, 
3. The Sphinx, 
4. The Ballad of Reading Gaol, 
5. Ravenna.