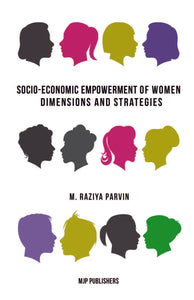 1. Legal Empowerment of Women: Theoretical and Practical Considerations,
2. Leadership and Women Empowerment: A Theoretical Perspective,
3. Violence against Women: Issues, Challenges and Policy Considerations,
4. Rural Economy and Empowerment of Women with Special Reference to Agriculture,
5. Biodiversity Management through Empowerment of Women,
6. Information Technology and Empowerment of Rural Women,
7. Status of Women in Tourism: Issues and Challenges,
8. Globalization, ICT and the Changing Trend of Women Empowerment,
9. Women Empowerment in Tamil Nadu: Strategies and Systems for Gender Justice,
10. Women in Tamil Nadu: Towards Empowerment with Reference to Human Development Indicators.