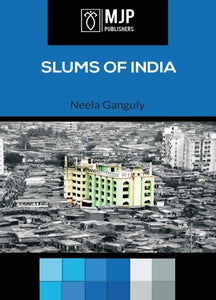 The inspiration to write this book came from the collection of data for a Need Assessment Study of a local slum near my residence. The buildings in the slum locality, the inhabitants and their livelihood, the availability of infrastructure, both governmental and private, in their vicinity and above all, the requirements and expectations of the population, all helped me undertake this study and thus the outcome of the thesis and this book.Specific reference is made to only 4 divisions from 4 zones from the erstwhile Chennai city before the expansion of 2012. Though expansion would have dispersed the ward and division numbers, the name of the location, its locality and the population remain the same. Therefore, I have simply changed the zone numbers to West, North, South-west and South.All the data pertaining to this study limits to the year 2009. Though this parameter is in fact a shortcoming to the study, the hypotheses and its outcome remain significant to this day. Also the representing sample of 300 compared to the total population of 6,26,271 of the 4 zones put together is sufficient since the sample population and the total population are not spread away from each other.
Contents:
1. Introduction,
2. Slums of the World and in India,
3. Health Care Delivery In India,
4. Slums in Chennai,
5. Health Care Programmes for the Slum Population of Chennai City
6. Children, Women and Geriatric Care for the Slum Population of Chennai City, 
7. Conclusion and Suggestions.