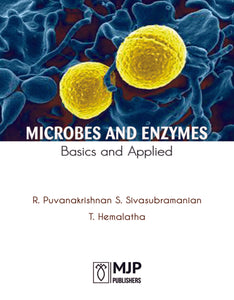 PART I MICROBES AND ENZYMES: BASICS
1. Introduction,
2. Fundamentals of Microbiology,
3. Proteins—An Overview,
4. Enzymes—General Perspectives,
5. Immobilization of Enzymes and Microbial Whole Cells,
6. Nucleic Acids—Structure and Function,
7. Genetic Engineering, 
PART II MICROBES AND ENZYMES: SCALE UP AND DOWNSTREAM PROCESSING
8. Submerged Culture Fermentation,
9. Solid-State Fermentation,
10. Downstream Processing,
PART III MICROBES AND ENZYMES: APPLICATIONS
11. Enzyme Technology–Medical Applications,
12. Enzyme Technology— Industrial Applications,
13. Understanding of Skin Constituents for Application of Microbial Technology in Leather Industry,
14. Microbial Control in Curing Process,
15. Enzymes in Soaking,
16. Dehairing—Conventional and Enzymatic Methods,
17. Bating–State of Art,
18. Degreasing–Analysis of Different Systems,
19. Recent Trends in Waste Management,
20. Protocols for Enzyme Evaluation,
21. What is Ahead,
Glossary,
Index.