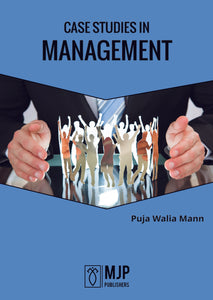 HUMAN RESOURCES
Training: Investment/Expenditure?
IR Problems at HMSI Ltd.
Treat the Human Capital with Respect: It Certainly Pays Off
Diwali Gift: A Choice or an Offer?
Individual vs. Team Work
Concern International
Human Resource Development: Apitco Limited
Human Relations: "Can we Win Employee Loyalty?"
HR Practices at Shriram Builders: an Insight
Talent Management
Nestle India LTD.: Effective Cost Analysis
An Avoidable Conflict???
MARKETING MANAGEMENT
Alcon Laboratories: Giving Sight to Mankind
Let's Design a Logo
Tata Nano: Facing the Rough Weather